Unfortunately due to a sudden illness John Chapman has passed away. For anyone interested in the funeral next week you can find the details on the memorial card here.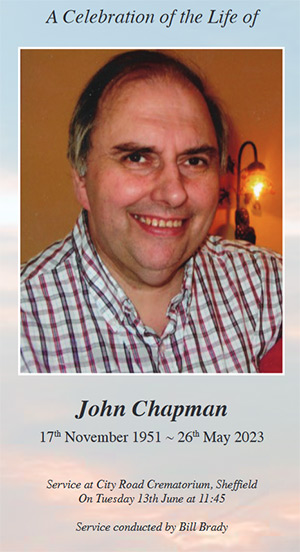 (Click to download the full PDF)
The business is still operating so please don't panic, and if you have any enquiries please drop us a email at info@firstaccountancy.co.uk or phone the office on 0114 288 0775 and one of our staff will be there to answer any questions you may have.